Boxes and Arrows is devoted to the practice, innovation, and discussion of design—including graphic design, interaction design, information architecture, and the design of business.
Mission
Boxes and Arrows is the definitive source for the complex task of bringing architecture and design to the digital landscape. There are various titles and professions associated with this undertaking—information architecture, information design, interaction design, interface design—but when we looked at the work that we were actually doing, we found a "community of practice" with similarities in outlook and approach that far outweighed our differences.
Founded by Christina Wodtke in 2001, Boxes and Arrows is a peer-written journal dedicated to discussing, improving and promoting the work of this community, through the sharing of exemplary technique, innovation, and informed opinion.
Boxes and Arrows strives to provoke thinking among our peers, to push the limits of the accepted boundaries of these practices and to challenge the status quo by teaching new or better techniques that translate into results for our companies, our clients, and our comrades.
Who is Boxes and Arrows?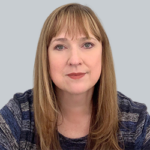 Amy Jiménez Márquez is the owner and Publisher of Boxes and Arrows. She's also a design executive at a tech company. With a Master's degree in Directing, Amy has been performing improvisational comedy for over 20 years, and enjoys applying improv collaboration techniques to her daily work. She has been leading cross-disciplinary design teams for the past 5+ years, including information architects, conversational designers, UX designers, UX researchers, and VUI designers. You can connect with her on Twitter (@amymarquez) and LinkedIn.
---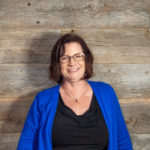 Alesha Arp is the Social Media, Content, and Editorial Lead. Alesha is a senior UX research leader, and catalyst of human-centered change. She's turned a research lens on organizations, cross-functional teams, processes, digital & physical places and products to create human-centered, desirable, usable, impactful experiences. She is a speaker, writer, and mentor in this community of people and practice. She's been dubbed a "polar bear wrangler" for her work with the information architecture conference, and "insights wolf" for her ability to hunt and nurture the insights that lead to impactful change for organizations and teams.
---
We are passionate about the mission of Boxes and Arrows, and truly appreciate our readers and insightful contributors. If you have any questions, please contact us. We'll be happy to hear from you.
Want to write for us?
We're always interested in hearing from authors. Please read the Boxes and Arrows Writing Guidelines first.
Do you have a big idea about an aspect of IA or UX that people should be reading about? Whether you're entry-level or a seasoned thought leader in design, we want to hear from you.
Stories should be clearly written and fearlessly informative.
As for topics: Write about what you know. Don't send us a menu; you're the writer. Send us what you're most passionate about at the moment. Send us a draft if you're unsure. Send us more words if you are sure. But we're not going to assign a story or a topic.
Tell us a story: What's the big idea? Why is it important for people to read about this now? What in their lives will change once they've read it?
All content should be original to Boxes and Arrows, which means that if it appeared on your blog first, we won't publish it.
How to submit a story
Send us a Google Doc or DropBox link to your drafted post through our Contact form. Once again, we only take original submissions, and the occasional excerpt for upcoming books. If you send us something you've already published, we likely will not reply.
Who you're writing for
Boxes and Arrows readers range from the entry-level practitioners to the forefathers of web design. Although this specialized crowd gives you license to throw around acronyms like UX and IxD with confidence, you should always keep in mind that some readers will have less background in design than others.
Increasingly, the Boxes and Arrows audience includes professionals who work with or live near designers but who do not have much first-hand experience in the field.
If you're a commenter…
Share examples. Ask questions. Add value.
That doesn't mean you have to agree with an article—a spirited discussion can be fun—but add light, not just heat. We reserve the right to not publish a comment, for any reason.
Rights and permissions
Boxes and Arrows is created through the donated volunteer efforts of its small staff. Therefore, at this time, we cannot offer any compensation to authors other than the adoring thanks of the staff and your peers.
Articles are jointly copyrighted. You have the right to republish your article in another journal, magazine, or book; however, we ask for a one-week exclusive.
In other words, if we publish your article here on the 1st, we ask that you not republish it elsewhere until the 8th. Boxes and Arrows might publish your articles in future printed "best of" annuals or collections developed online or in print. If we do, you will be contacted in advance, your permission will be requested, and any relevant legal and financial matters will be discussed at that time, although since Boxes and Arrows is a non-profit labor of love, we don't expect to be profiting from such projects.
If your article is published first in Boxes and Arrows, then republished somewhere else, we would appreciate a recognition with the following:
This story first appeared in Boxes and Arrows (www.boxesandarrows.com).
---