iTunes
Download
Del.icio.us IA Summit theme music created and provided by BumperTunes™


IA Summit 2009 Podcasts
The IA Summit was held in Memphis, TN from March 20-22. Boxes and Arrows captured many of the main conference sessions ("see schedule":http://iasummit.org/2009/program/schedule/).

| Preview | "Keynote":http://boxesandarrows.wpengine.com/view/ia-summit-09-keynote | "Day 1":http://boxesandarrows.wpengine.com/view/ia-summit-09-day-1 | "Day 2":http://www.boxesandarrows.com/view/ia-summit-09-day-2 | "Day 3":http://www.boxesandarrows.com/view/ia-summit-09-day-3 | "Closing Plenary":http://boxesandarrows.wpengine.com/view/ia-summit-09-plenary |
When Life Intervenes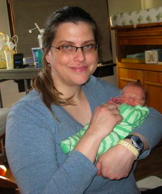 Samantha Bailey missed the 2008 IA Summit in Miami due to an illness. Still, she could look forward to 2009 as the Summit's Chairperson. A few months later, she was excited to find out she would be having a baby, due several weeks after the Summit. With Fate relishing its spoiler role, Niles arrived six weeks early – ensuring that Samantha would miss the '09 Summit, her Summit.
I spoke with Samantha the week before this year's Summit about how she approached creating this year's IA Summit program, the how the Summit community has morphed over time, and what it means to be a part of this community of practice.
This is a first in a series of IA Summit podcast posts.

Creating the Program
Samantha talks about how she started forming the 10th Summit by creating a big committee around her, then looking both backward and forward to ensure that the program reflected at the same time it set a new course. She points out that patterns are forming around the choosing of the opening keynote and closing plenary speakers.
The keynote speaker shapes the theme, how people perceive event. At the Summit, this tends to be someone that's not an "insider." When Peter Merholz suggested Michael Wesch, Kansas State Professor and producer of the powerful "The Machine is Us/ing Us.":http://www.youtube.com/watch?v=6gmP4nk0EOE YouTube video, Samantha and her team knew it was right because their reaction was, "How did we not think of that before?"
(Download Michael Wesch's Opening Keynote later this week.)
For the closing plenary, organizers look for an insider, someone who is a highly respected, deep thinker. Jesse James Garrett has, for several years, participated in 5-minute Madness, always offering wisdom in that narrow slice of time, making him a perfect choice to sunset the '09 Summit.
(Download Jesse James Garrett's Closing Plenary later this week.)

Summit History and the Communities of Practice
We talk about the 20th anniv of the World Wide Web, and how we continue to use some of the same tools for a completely different Web.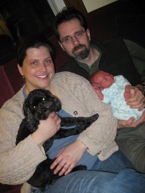 Further, Samantha goes into detail about how summit has changed in respect to different communities and their involvement in the Summit. She describes how, from 2001 to 2003, the discussion was around whether IA as a practice would survive the Tech bubble bursting. In recent years, the practice has started to broaden its horizons and interact with other practices more openly.

Boxes and Arrows welcomes Niles. Congratulations, Samantha and Karl! Thanks to Samantha for taking the time to speak with us.
These podcasts are sponsored by:


The "American Society of Information Science & Technology":http://asist.org/: Since 1937, ASIS&T has been THE society for information professionals leading the search for new and better theories, techniques, and technologies to improve access to information.




The "IA Summit":http://www.iasummit.org: the premier gathering place for information architects and other user experience professionals.
The theme of the event this year, Expanding Our Horizons, inspired peers and industry experts to come together to speak about a wide range of topics. This included information as wide ranging as practical techniques & tools to evolving practices to create better user experiences.



"Boxes & Arrows":http://www.boxesandarrows.com: Since 2001, Boxes & Arrows has been a peer-written journal promoting contributors who want to provoke thinking, push limits, and teach a few things along the way.
Contribute as an editor or author, and get your ideas out there. "boxesandarrows.com/about/participate":http://www.boxesandarrows.com/about/participate