Ten years ago, when I wrote The Making of a Discipline: The Making of a Title, 2002, there was a big debate on: Is experience design about online and mobile interfaces or is it something more? Forward-thinking initiatives, like the AIGA's Advance for Design, began the conversation at the center of the convergence of the media, technology, and business worlds. Started by Clement Mok and Terry Swack, and supported by Ric Grefe, this group of people met periodically for several years to talk about the changes in the above industries and how to both manage and communicate them. (See: AIGA Experience Design – Past, Present and Future ) Even then, the term "experience design" was controversial and, while it became the name of the professional group that evolved out of this effort–AIGA Experience Design, the term was dangerously close to being limited to designing digital products such as websites and mobile applications.
There has been a reluctance for designers to embrace the idea of experience and I'm not sure why. Every single person involved with the Advance for Design and AIGA ED was someone who sought-out and appreciated experiences in his or her life, whether in theater and entertainment, quality customer service, or any type of real life event. Yet, many didn't feel comfortable taking on the idea that we were creating total experiences in a professional context (as opposed to digital interfaces and media only). I remember near knock-down, drag-out fights online and in person over whether experiences like great meals, spectacular events like Cirque du Soleil, or retail experiments like Target's pop-up shops could teach interaction and visual designers lessons in making better experiences (and whether these physical-world experiences, too, belonged under the umbrella of experience design).
To tell the truth, this desire to limit experience design to the digital world always puzzled me, especially given the rapid rise of experience dominating the branding profession (resulting in the, now ubiquitous, term brand experience) and the retail and hospitality industries (today, we call this service design). Brand professionals woke up to the fact that branding was more than the application of a corporate or brand identity. Before interactive media reminded them that brands had been interactive all along, most of the work in brand strategy, design, and management was focused on identity standards and packaging design. Interactive media forced the conversation that reinvigorated this entire profession (in addition to all media and business) and recast many of these professionals as visionaries and strategists, when before they were mostly regarded as "design Nazis."
It just seemed ludicrous that experience could only live in the narrow world of digital media when it was already so vibrant in all other media.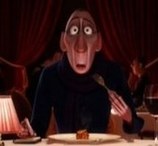 There was another debate at the time, as well (and maybe this describes the reluctance to embrace experience design I referred to earlier), one that seemed even more ridiculous: Can you design experiences for people? Many in the community argued that there was no way that we could design (read: control) experiences for such a wide variety of people. By this, I understood that they meant that we couldn't design experiences that others would move through in the exact way that we imagined, and that we could not evoke personal memories in order to trigger emotional and deeper reactions in order to feel something we intended. And, if this was to be the definition of delivering experiences, perhaps they were right. Or considering the movie Ratatouille, if a rat can, maybe we can too.
At the same time this conversation was going on, Martha Stewart was building an empire by helping people create better, more meaningful weddings and dinner parties. Weren't her customers learning something about creating experiences for others? When we went to theaters or great restaurants, were we ready to proclaim that 1) these weren't experiences or 2) we couldn't teach people to make moving theater or meaningful dining? Plenty of people were saying the same thing about websites. The film and culinary worlds would have laughed at our reluctance (had we bothered to consult them and bring them into our community). Perhaps they would have branded us cowards.
I believe the term (and industry) of experience design narrowly dodged a bullet that almost killed it in 2001 or 2002, collapsing under the weight of its own self-importance. It was a big fish in a small pond. For the most part, the only people calling themselves experience designers back then were in the digital fields. Even though we worked with clients and colleagues who were engineers, branders, business strategists, marketers, and chief officers of everything, we were afraid to color outside our own little box of the Web.
Two important things happened at the turn of the century; the dot-crash and the rise of mobile. Perhaps if the Web had continued to rule, the term "experience design" would have probably faded into interface design. This is useful and important work, certainly, but how can button placing compare to shaping an experience that might inspire joy, giddiness, and empowerment? But instead we've grown in our power and insight into User Experience Professionals… to the point when a major professional organization renamed itself.
Humans have always created experiences for others: i.e. birthday parties, weddings, films, theater, art, speeches, hospitality, and more. Whether they were deliberately designed as experiences or not, they all delivered experiences. When the experience isn't considered but works nonetheless, we chalk it up to intuition or good luck. Or we could end up with a bad experience. That's not a desirable, or professional, way to work in the world.
Considering experience as we design is not that new. Louis Cheskin, probably the first experiential marketer, was researching experiences (including emotions and core meanings) back in the 60s. Walter Dorwin Teague, probably the first experience designer, was designing experiences across media despite never being trained to do so (if you can get a copy of his book, Design This Day, you can read how and why).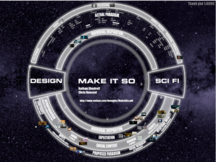 It's also arrogant to believe that we can't learn from theater or retail or any other human domain how to improve the things we design and deliver. In my own professional experience, I've learned lessons from my colleagues and friends in medicine, sports, music, and especially theater. I've learned valuable lessons about interaction design from improv, biology, and even science fiction. I've learned about color, lighting, and music from, yes, Cirque du Soleil. I've learned about designing emotionally, and developing meaningful experiences from psychology. I've learned about systems design and stakeholders from sustainability. In fact, in the world of sustainable systems, we learn from nature itself.
Lately, I've been learning about how to develop and deliver better experiences more effectively over a larger timeline from the music composition and gaming worlds. I don't understand why it was once deemed illegitimate to look to these sources for ideas, inspiration, and useful lessons. But, perhaps it's moot now, as it no longer seems to be an issue and new generations of designers simply aren't interested in this controversy.
So let's move on. Let's have more discussions about where we're going. Experience design seems pretty stable, both in its scope and practice. We're constantly adding to the knowledge and developing new tools to express the development and delivery of experiences to all involved with their creation. We've come a long way in ten years, sure, but every day environmental and biological sciences push forward our understanding of human behavior and the world we live in. This means we have new discoveries of how to design amazing experience still ahead of us . Designers need to learn more about designing sustainably, humanistically, and systemically. We need to further refine our techniques for design and customer research, enlarging our understanding of people past emotions and into values and meaning. We shouldn't be afraid to go in these directions. Designing new experiences in new ways has a higher risk of failure, but also a higher risk of reward in greater impact and behavioral change.
Lastly, we need to better understand business language, issues, and concerns. To have the influence we think we should, we need to enlarge the solutions we create so that they can operate effectively in the economic and political systems of business. Experience isn't just something that gets imagined and designed. It gets funded, delivered, and managed. This is one of the reasons I earned my own MBA and then started a wholly new business program for those interested in leading innovation from the inside. Experience design is just one more system we need to understand to work professionally and to successfully develop and deliver better products, services, events, and environments.
The future of experience design has never held more promise. But, to fulfill this promise, we have to explore, learn, and work passionately and confidently—even courageously, at times—in new domains. The things we create aren't usually any less ephemeral than the experiences they deliver (how many websites or campaigns or apps or events have you created in your career that are no longer available?). What lasts, at least in the minds and reactions of our customers, are the experiences around these things. Ultimately, this is also where we derive our own greatest satisfaction in our work. It will be what makes us smile when we think of a project we worked on, years from now, and instead of focusing on how we created it or how much we earned; we will fondly look back on the experiences they created for people.